Always been a bit of a Yamaha man, by accident mainly.
First bike was a 99 R6 which i unfortunately don't have any pics of

2nd a 2002 R1 which i wrote off after 12000km's
3rd this 2003 R1 which got a make over to this paint job after 124,000 kms on her. She's not just a pretty girl, but a work horse. Currently off the road getting a whole bunch of stuff done (hopefully Harris swingarm, Ram air, got a Graves stroker crank, Carillo rods, 2mm over pistons, just waiting on some cash for some fun stuff like head mods etc before i start reassembly - aiming for 200hp at the rear)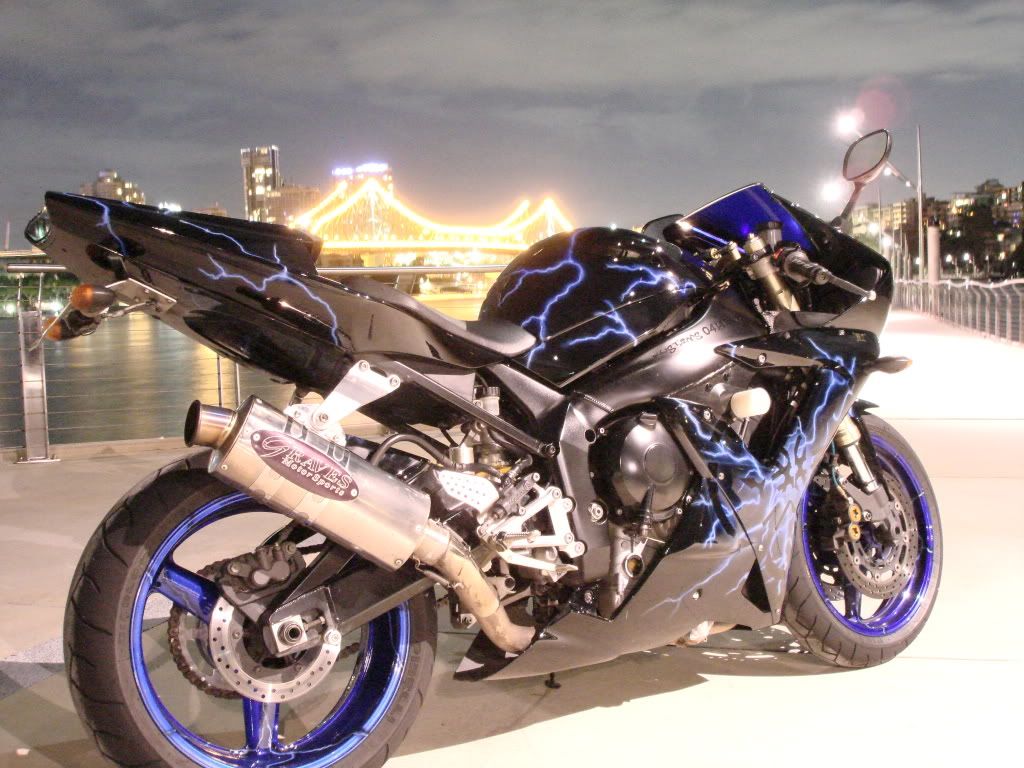 and before the paint job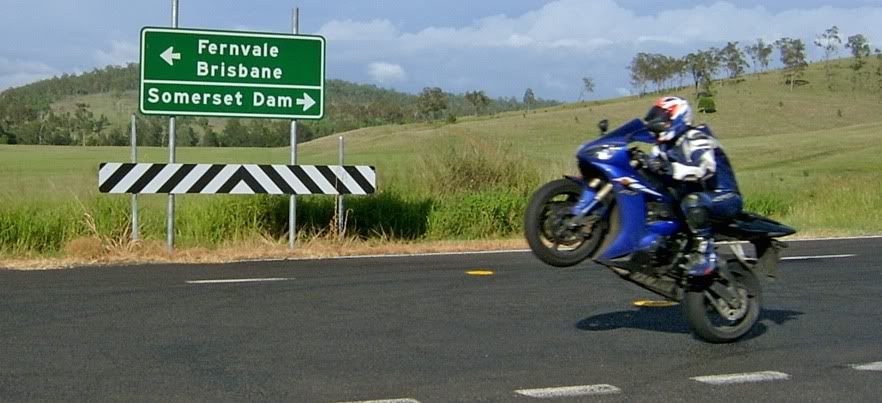 The 02 R1 trackbike i bought a couple of years ago and just sold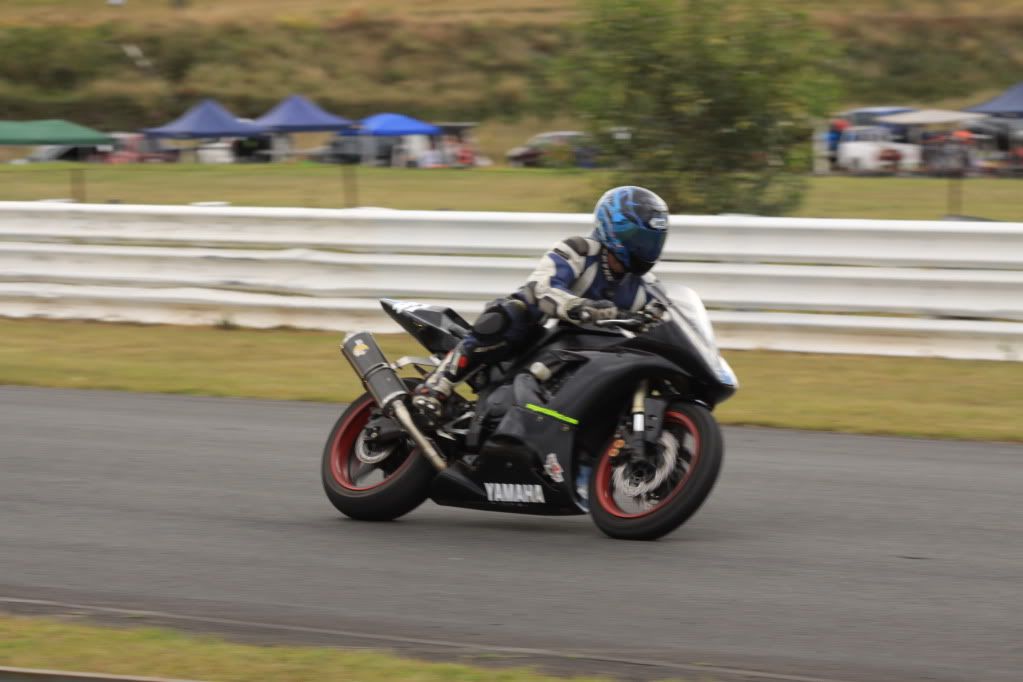 and the poor little fzr400 i picked up for $400 not long ago.
Grey import, 1wg frame and motor, 3EN2 plastics, SP swinger and god only knows what front end! 80,000 kms young, needs valve shimming or new valves.
only pic i have at the moment