Well finally after many years, I have reached my goal of having my "dream bike"!!!
Since 1992, when I was 18 yrs. old, and saw the TT-F1 Team Nescafe Can Yamaha YZF750 that raced in the Suzuka 8 hours, I absolutely fell in love!! In the winter of 1992 , the seed for my dream began when I found out that Yamaha was releasing the YZF750SP homologation special, moulded directly from the TT-F1 machine. So I promptly bought one brand new!!
But I knew that I could not replicate the Nescafe Can machine without the Y.E.C. KIT Swingarm and Ohlins Type 46HRCLS shock (because it just wouldn't be "right" without these parts!!).
The real beginning of my dream really didn't start until 2005, when I FINALLY aquired the Y.E.C. KIT Swingarm!! Now, I knew my dream could truly be turned into reality!! I then bought a new Ohlins Type 46HRCLS shock to go with it.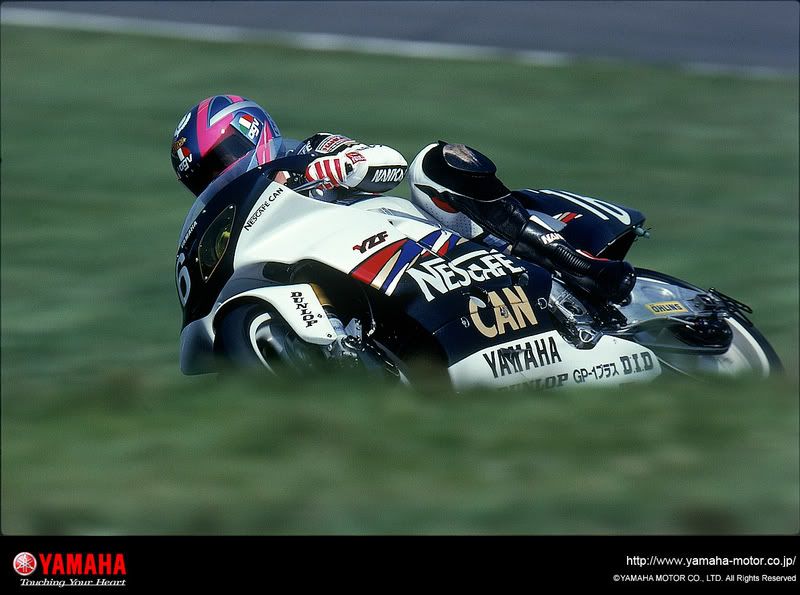 I now present to you all, my Team Nescafe Can Yamaha YZF750SP!! These pics were recently taken at Miller Motorsports Park in Tooele, Utah during 2 days of track riding. Hope you enjoy these!!